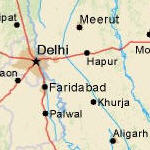 ArcGIS online resources center provides some very interesting basemaps for free. If you only need some background maps to visualize your information on, then this is a good solution.
The service includes both basemaps, reference maps and elevation maps.
There is a high degree of US maps, but still lots of valuable and time saving maps for the rest of us.
More info here.